Design Essentials: How To Create a Graphic Design Portfolio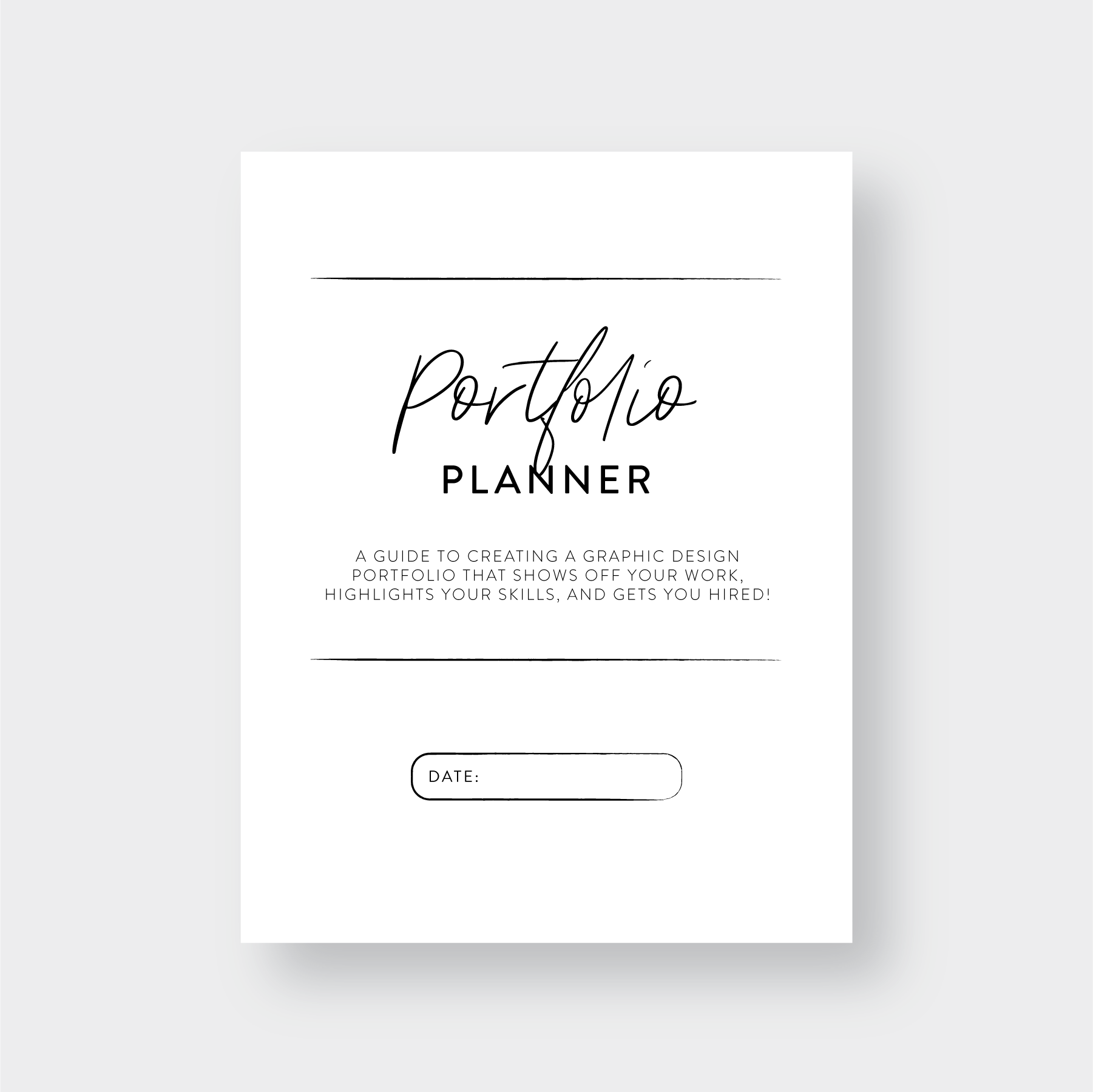 Design Essentials: How To Create a Graphic Design Portfolio
Self-Paced Digital Course designed to help you create or refine your graphic design portfolio | PRODUCT INCLUDES: 10-page PDF planner to guide you step-by-step through finding your best work and showcasing it, 6-page PDF and Illustrator portfolio template designed for drag and drop | Digital download available instantly
CREATING A GREAT PORTFOLIO IS EASIER THAN YOU THINK!
Maybe you've taken a few design classes and you want to find full-time work, but you don't know how to get hired. Or maybe you studied graphic design in the past but you've taken a break from the creative industry and want to jump back in. Or maybe you're just passionate about beautiful things and want to know how to better show off your skills.
Sound familiar?
I'm a professional graphic designer with years of experience hiring, interviewing, and mentoring entry, mid, and senior-level designers. I know what clients and employers are looking for in a great designer, and I want to share my knowledge with you.
With this guided portfolio planner and pre-made portfolio template, you'll be able to create a portfolio that's practical and still honors the life and work you desire.
READY TO GET STARTED?
Let's go! This course is a digital download, and the contents never expire, so with your purchase you can immediately begin creating a portfolio that really works. If you've already started working, please share your progress on social media using #myportfolioplanner and tag @rebeccapetersonstudio